Hello, my name is Remco van Veenendaal. As Veenentaal I am involved in language, applications and pastime. Veenentaal converts the results of scientific research into practically usable, low-threshold applications or (serious) games.
Knowledge and experience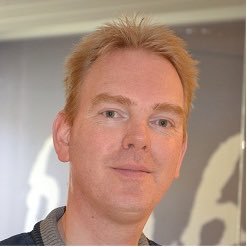 Over the past twenty years, I have built up knowledge and experience as a software engineer, language technologist, lecturer, project leader, advisor and board member. I worked in business, education, research and government:
At INL and NTU, I was project leader of the Flemish-Dutch Human Language Technology Agency (HLT Agency or TST-Centrale), a repository for digital Dutch language resources.
Digital preservation
Since March 2015, I have been working on digital preservation of digital information for the National Archives in The Hague. I started as a preservation advisor and am now preservation officer. I also became a board member of the Open Preservation Foundation and am involved in projects of the Dutch Digital Heritage Network.
In March 2015, I also initiated Veenentaal. Visit my LinkedIn page or ORCID for more work experience information, or open my CV (in Dutch).
Language applications
As mentioned, Veenentaal develops language applications. The Veenentaal hobby project is a way of keeping up to date with developments in the field of language and speech technology. Where possible, Veenentaal uses existing open source applications to demonstrate what is available and possible.
An example is redekundig.nl, an application for parsing Dutch sentences and describing the grammatical functions and categories of the constituents and words of the sentence. Redekundig.nl was mentioned in newspapers in 2021: by the Leeuwarder Courant on 11 January 2021 and nine days later by the Volkskrant.

Pastime
In addition to creating applications such as redekundig.nl, I have started to develop board games. The first, Preservia, is a serious game about digital preservation, see www.preservia.nl. More recently, I published my second game: Strafworp! (Penalty!), a free board game that resembles the sport korfball. Get Strafworp! at www.strafworp.nl.